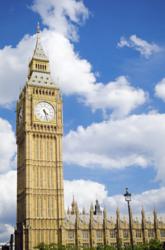 London, UK (PRWEB UK) 31 May 2013
The UK Government G-Cloud is an initiative targeted at easing the procurement by public sector bodies of commodity IT services that are cloud-based. A series of framework agreements with suppliers enable public sector organisations to procure Cloud services without the need for the full tender process and this is now the third iteration of the G-Cloud. Virtual Internet is proud to announce that they are available to provide Infrastructure-as-a-Service to UK Government bodies.
The G-Cloud iii version of the CloudStore now offers more than 800 suppliers and more than 7,000 services across all types of cloud service models, including Public, Private and Hybrid. Services are still offered under four Lots: Infrastructure as a Service (IaaS); Platform as a Service (PaaS); Software as a Service (SaaS); and Specialist Cloud Services (SCS).
"The G-Cloudstore is a fantastic way for public sector bodies to save time and money on their procurement process and we're proud to have once again been selected to provide public, private and hybrid cloud," said VI.NET Managing Director Patrick McCarthy.
The G-Cloud Programme website states: "Cloud computing has brought about a step change in the economics and sustainability of Information and Communication Technology (ICT). Government is committed to the adoption of cloud computing and delivering computing resources. The G-Cloud is an iterative programme of work to achieve this which will deliver fundamental changes in the way the public sector procures and operates ICT."
Virtual Internet has been providing enterprise-class managed hosting services since 1996. To find out more visit their website at http://www.vi.net.