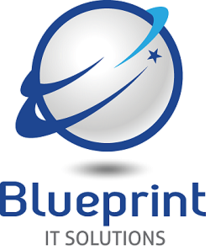 Fargo, ND (PRWEB) October 05, 2012
Recently Gateway Chevrolet has signed on Blueprint IT Solutions to provide them with computer services solutions and to monitor their substantial computer network.
Before working with Blueprint IT Solutions, Gateway Chevrolet managed their own information technology with their one-person IT staff. However, once the company continued growing, they eventually had more than 120 computers in their computer network to upkeep, which was too much work for a single employee. So they called Blueprint to come maintain their data networks and take care of all of their computer repairs.
Computer services that Blueprint IT Solutions provides for its clients include 24/7 proactive server and network monitoring, managed cloud hosting, and computer repairs (among others). They upkeep data networks by constantly monitoring network infrastructure, and are notified right away about detected failures, exceeded thresholds, or other defined problems. They also monitor clients hard drive storage, CPU, server reboots and error logs. Blueprint IT Solutions alert clients of computer network updates by providing lists through Proactive Service Maintenance and Support Software, Proactive PC Maintenance and Support Services, Network Status Reports.
For their managed cloud hosting services, Blueprint IT Solutions provides computer services clients with all of the hardware, software, and consulting services they need. This includes performing regular system augmentation and fast activation of anti-virus protection, backup services and data expansion. Businesses IT infrastructures typically only last three or four years, and require companies to pay high upfront costs and regular system augmentations to keep up with the increasing demand and changing equiptment requirements. Businesses can avoid paying these high fees by handing their data network hosting and cloud computing needs over to Blueprint IT Solutions. They can also add services like remote access, mail services and application servers for only a few dollars more per month.
Blueprint IT Solutions is also providing Gateway Chevrolet and their other accounts with a full line of computer repair services. They will be working on Macintosh Apple email and internet setup/repair, network configuration, hardware repairs, software setup and installation, upgrades, virus removal and tune-ups.
Computer repairs that Blueprint IT Solutions can perform for Microsoft Windows users include email and internet setup/repair, PC setup and installation, hardware repairs, tune-ups, software upgrades, and virus removal.
ABOUT BLUEPRINT IT SOLUTIONS

Blueprint IT Solutions has been providing Fargo-Moorhead businesses with a complete list of managed IT services and repair for computers, tablets and smartphones. Through Blueprints managed IT services plans the company monitors data networks and computer networks for its clients, and provides them with all of the computer services and computer repairs they could need. On a project-by-project basis, Blueprint administers web design development, SEO consulting and social media management services for businesses as well. For companies that need to keep their assets safe, Blueprint IT Solutions purchases and installs security cameras, security systems and surveillance cameras for properties. They do the same for businesses having telecom needs. Blueprint manages telephone network and telephone service contracts as well. In the changing workplace, they can also setup, monitor and consult companies on their mobile for business initiatives and provides cell phone repair for all smartphones, including iPhones.